Medical Minute: Food Allergies
Quick thinking, life-saving measures from UCM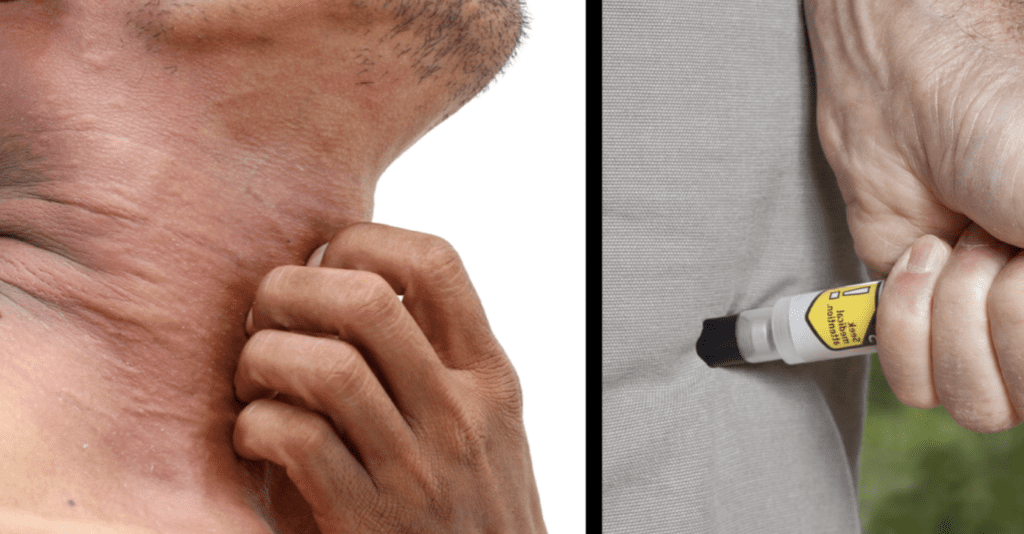 A ROAD TRIP NEARLY GOES OFF COURSE WHEN AN ALLERGIC REACTION HAPPENS.
Geoff and his wife Lucille were in the middle of a cross-country road trip — a bucket-list item for this couple from upstate New York — and were in the middle of the country in a small town outside of St. Louis, Missouri. They'd stopped for lunch at a local Mexican Restaurant and enjoyed an appetizer bar with their favorite pico de gallo salsa, chips, and a few tacos. After lunch, they headed for a grocery store to grab a few snacks before getting back on the road. But, when they reached the grocery store, Geoff decided not to go inside, telling Lucille that he wasn't feeling quite right.
When she returned to the car, Geoff was in distress. He said he felt like his throat was closing, just like when he had an acute anaphylactic reaction to shrimp three years ago. Lucille then remembered seeing salad shrimp next to the pico de gallo at the restaurant they had eaten lunch. Some shrimp must have dropped into the pico de gallo!
COMPASSIONATE CARE & LIFE-SAVING MEASURES
Instantly, Lucille called UCM. An experienced Care Coordinator answered and recognized the severity of the situation — and directly notified a UCM emergency medical provider provider to call Lucille back right away. In addition, the Care Coordinator started researching medical facilities and pharmacies that would be close to Lucille and Geoff's location. The Care Coordinator saw that Lucille and Geoff were nearly 30 minutes from the closest ER, but only one block from the nearest pharmacy and informed the UCM emergency medical provider with this information.
The UCM emergency medical provider directed Lucille to drive to the pharmacy immediately, as he was simultaneously electronically sending the prescription for an EpiPen shot. Geoff was still talking and said he felt like he could still adequately breathe. Lucille noted that by the time she arrived to the pharmacy, the EpiPen was available and she ran directly to Geoff and administered the shot.
UCM: WITH YOU EVERY STEP OF THE WAY
The UCM emergency medical provider remained on the line with Lucille and Geoff the entire time, coaching them both through the situation. Within minutes, Geoff was improving and took Benadryl as recommended by the UCM emergency medical provider. Geoff and Lucille remained vigilant regarding Geoff's symptoms over the next 24 hours and thankfully were able to report nothing but improvement over that time when the UCM Care Coordinators called multiple times for follow-up care.
DO YOU KNOW HOW TO USE AN EPI PEN IN CASE OF AN EMERGENCY?
Allergic reactions can be scary and quickly turn into life-threatening situations, especially when they affect breathing. It is very important to know proper usage of an EpiPen, or epinephrine auto-injector. In this specific case, the UCM emergency medical provider stayed on the phone with Geoff and Lucille as they administered the shot and was able to walk Lucille through the process. If you or your family members have a need to carry an EpiPen, make sure to familiarize yourself with its use by carefully reading the patient information and instructions leaflet.
Learn more about the use of epinephrine autoinjectors from the Mayo Clinic.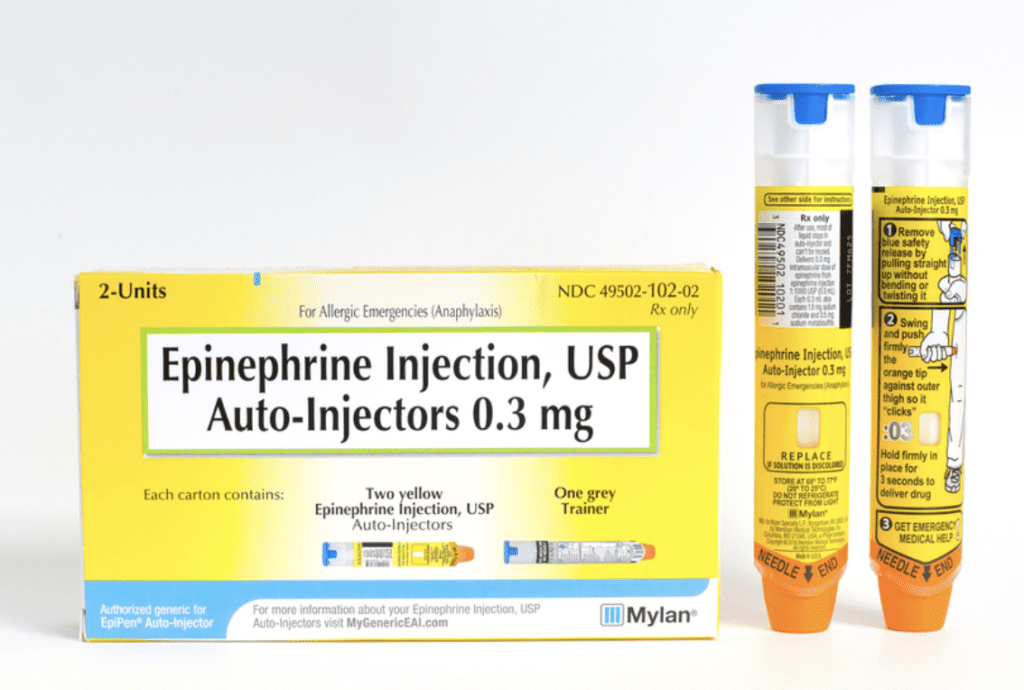 DOWNLOAD THE UCM NOW APP TODAY
Geoff and his wife, Lucille, had used UCM multiple times over the past few years for various ailments from their home in upstate New York; enough to where the UCM Now App itself made the center icon of their cell phone's home screens! have you downloaded the UCMnow app on your phone?UCMnow brings the power of the ER to you at the touch of a button with our unique treat and triage approach. Simply download the UCMnow app and one touch gets you access to a health care provider — whenever, wherever you need it — so you and your loved ones receive the right care, at the right time.