Medical Minute: Identifying Gallbladder Issues
Helping a patient navigate a serious medical issue without a trip to the emergency room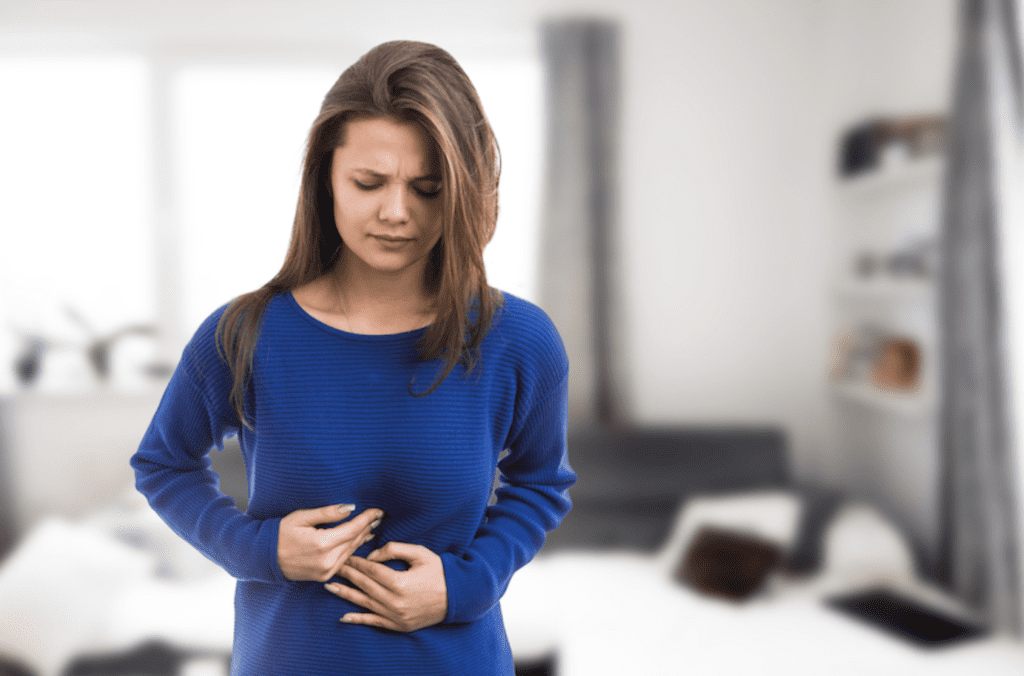 HAVING A VIRTUAL ER ON CALL HELPED A PATIENT NAVIGATE A POTENTIALLY SERIOUS MEDICAL ISSUE WITHOUT A TRIP TO THE EMERGENCY ROOM
Barb had a busy day ahead, traveling her territory as a pharmaceutical representative. However, her stomach was bothering her yet again. For the better part of a month, she had tried some internet suggestions to alleviate her symptoms with Tums, Pepcid, limiting her favorite spicy food intake, and even cutting out her nightly glass of wine or two. Still, something was just not right. Barb needed some professional advice, but her doctor couldn't get her into the office for two weeks and suggested she go to the Emergency Department.
Barb's colleague suggested that she sign up for UCM's Virtual ER. Her colleague gave her the number and the Care Coordinator not only signed Barb up for the UCM service, but also immediately connected her with an emergency medical provider.
WHEN 'FEELING FULL' MEANS SOMETHING MORE
Within minutes, the emergency medical provider discovered that Barb experienced a full feeling within minutes of eating the first few bites of her meals and had aching upper abdominal pain for 1-2 hours after eating. In the previous week, Barb's symptoms intensified to the point where she was becoming nauseous when eating anything at all — and her abdominal pain was lasting longer. She had already tried daily acid reflux treatment without much relief, but said she didn't have a fever, vomiting, or dizziness. The emergency medical provider suggested that Barb needed an outpatient ultrasound of her gallbladder during her lunch break.
Barb hadn't thought of her gallbladder being her problem, but it started to make sense to her as the UCM emergency medical provider described symptoms of gallbladder disease. Needless to say, she made time to get the ultrasound done at the outpatient imaging center that the UCM Care Coordinator set up for her close to one of her client offices.
SCHEDULING IMAGING TO FIND AN ANSWER
Less than an hour later, the UCM emergency medical provider fielded the radiologist's report of the ultrasound and called Barb. He informed her that she had diffuse gallstones noted on the imaging. Naturally, Barb had numerous questions and concerns, and the UCM emergency medical provider took his time to carefully explain the medical scenario to her, how her symptoms could be explained by the diagnosis, and what the next steps were.
The UCM emergency medical provider and staff helped Barb find a renowned surgeon to consult with just two days later and scheduled for the ultrasound office to make a disc with the images of the exam on it for the surgeon's review. And, he provided Barb some dietary recommendations to avoid additional symptoms in the meantime.
DIAGNOSIS RESULTS IN SURGERY
The UCM emergency medical provider checked in on Barb a week later, and learned that she recovering well from a laparoscopic cholecystectomy (gallbladder surgery). Barb said she was grateful to have UCM's Virtual ER on her side and was finally able to get answers to her abnormal symptoms without spending hours in the Emergency Department or having to wait weeks suffering to get into her doctor.