Medical Minute: Vitreous Detachment
A sudden onset vision change can mean something serious: How a video consult with a UCM provider revealed a potential vision-threatening condition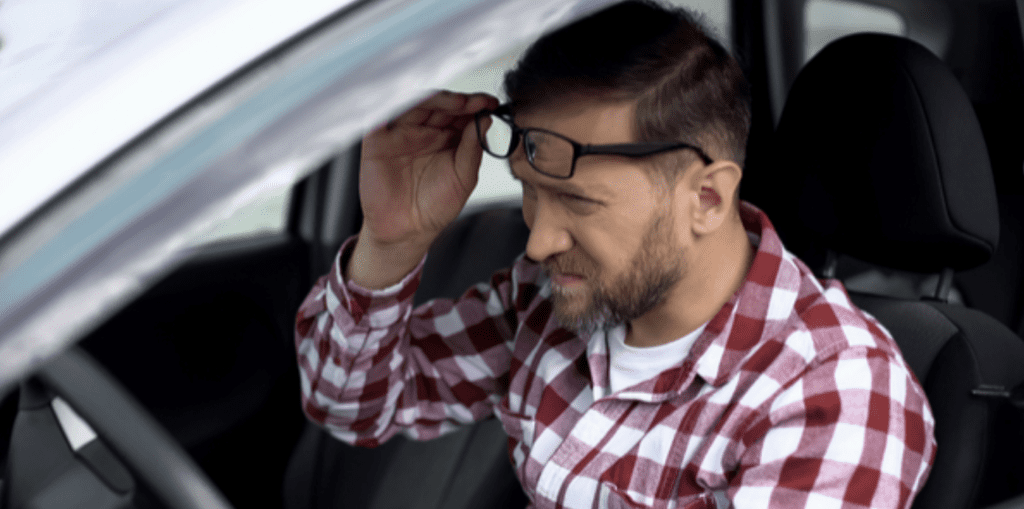 A patient recently called United Concierge Medicine stating that he had a sudden onset vision change in the periphery of his right eye start during his drive home from work.

The UCM emergency medical provider on call fielded this patient's concerns, and during their video-chat, listened as the patient said he'd had a stressful day at work and felt relatively anxious from the stress.
The patient explained he was experiencing a bright, shimmering light in his right peripheral visual field, and that it seemed like "the tiniest spider" was hanging just in front of his right eye and a bit off center. "Everywhere I try to look, this little dangling spider seems to drop into the same spot in front of my eye, but there's not really anything in or around my eye!"
UCM'S ER DOCTOR IDENTIFIES POSSIBLE VISION-THREATENING ISSUE
He said wasn't quite sure if he should worry about it because he really didn't have pain in his eye, or any other significant complaints, and he could see straight ahead "just fine."
Further interview of the patient discovered that he also had an accompanying headache that started acutely, and that he wears glasses for nearsightedness. Immediately, UCM's emergency medical provider believed as there could be major considerations for what could be happening with patient, including: ocular stroke, migraine variant, vitreous detachment, or retinal detachment. The UCM emergency medical provider made the urgent recommendation that the patient immediately go to an ophthalmologist-staffed local Emergency Department.
GETTING IMMEDIATE HELP FROM UCM — AND A TRIP TO THE ER
The patient agreed to go to the closest Emergency Department by ambulance, in an abundance of caution considering the potential severity of symptoms. The UCM ER doctor also called ahead to the ophthalmologist and attending ER doctor to share the details of the patient's issues. It was determined through further examination that the patient had a vitreous detachment, a potential vision-threatening condition through retinal detachment. Early detection, awareness, and treatment are crucial and the patient has thus far remained complication free.
Learn more about Vitreous Detachment from the American Society of Retina Specialists
WHAT YOU SHOULD KNOW
UCM's emergency medical providers are here to guide you through emergency issues — of all kinds. They treat and triage countless medical cases every day, and are available 24 hours a day to provide immediate emergency care, helping patients get the right kind of care, at the right time, at the right place.