UCM Recognizes EMS Week and Our Partner EMS Organizations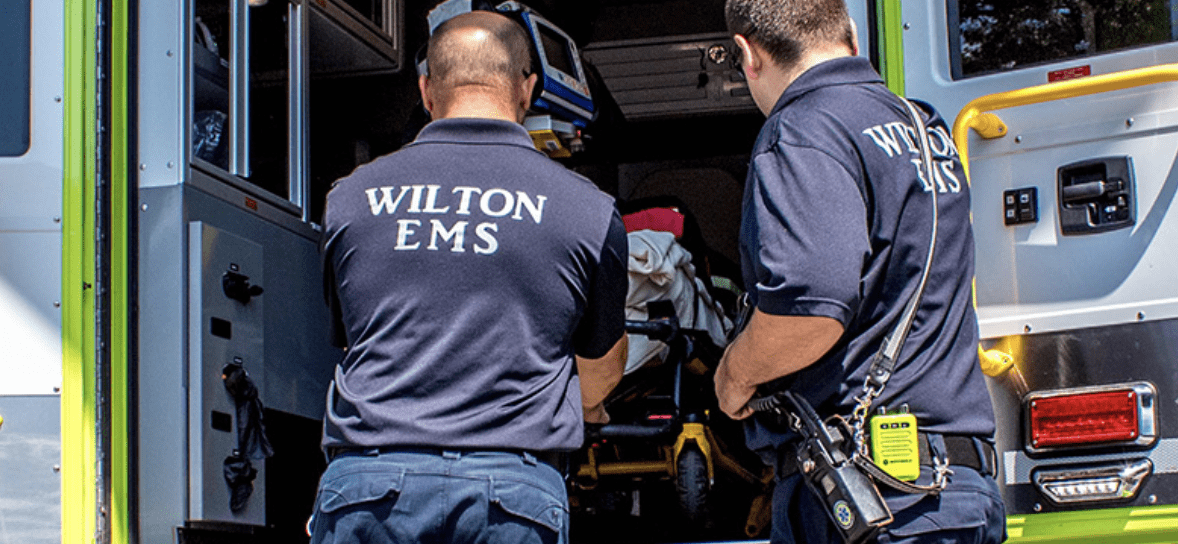 We are honored to work side-by-side with EMS responders to bring innovation to our health care system — and as EMS Strong celebrates the 46th annual #EMSWeek, presented by American College of Emergency Physicians in partnership with the National Association of Emergency Medical Technicians, we join with them in saluting dedicated EMS crews across the nation. The theme for the week is This Is EMS: Caring for Our Communities.
EMS Strong brings together associations, EMS services, sponsors and national media to honor the dedication of EMS practitioners and to recognize the vital role they play in the healthcare continuum. 
EMS responders dedicate the time, day and night, 365 days a year, to respond to the emergency needs of their communities. We thank the everyday heroes who are dedicated to saving lives and providing compassionate medical care. In the past year, our EMS partners went above and beyond to ensure the safety of patients and caregivers during the COVID-19 pandemic.
At UCM Digital Health, we work with EMS responders to bring innovation to our health care system through a unique telehealth offering that allows EMS responders to connect patients with a UCM medical provider. Not only does this allow EMS responders to deepen the level of care, it often helps avoid a potentially time consuming, expensive, and unnecessary ambulance ride and hospital emergency room visit. We are proud to empower EMS responders to facilitate treat-at-home experiences for non-life-threatening medical issues. 
"EMS providers truly go above and beyond their call of duty to provide top-notch care and unwavering compassion to each and every patient, no matter the situation they are called into," says Steven Kroll, UCM's Chief Delivery Officer. "We are honored to provide a service that is supportive to their efforts."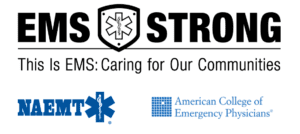 EMS Partner Organizations
We all count on EMS providers to respond to the call for help and to provide quality prehospital care during our greatest time of need. This year, perhaps more than any other, we celebrate and honor the men and women of the EMS community. This year's theme of EMS Week, Caring for Our Communities, resonates with us at UCM because we work with numerous EMS organizations that are vital lifelines for the communities they support. 
Here, we are proud to highlight the work of some of UCM's Partner EMS organizations:
Cambridge Valley Rescue Squad: When a local hospital closed, it meant a significant loss to the local community. CVRS provides emergency medical services to a rural area in eastern New York and helps close the gap of EMS services in the surrounding areas. 
City of Saratoga Springs Fire Department: Providing Advanced Life Support (ALS) Paramedic first response and ambulance-level services to the City of Saratoga Springs. Firefighters are dual Certified Firefighter/EMTs or Firefighter/Paramedics, allowing them to provide an added service such as Advanced Life Support Services.
City of Schenectady Fire Department: Each October, the Schenectady FD visits all local elementary schools in the city to talk to the children about fire safety and prevention. With this program, the team works closely with different organizations in the community in order to identify and educate children that have a propensity to play with fire in order to better ensure the safety of not only the child but all citizens of Schenectady.
Clifton Park Halfmoon Emergency Corp: Serving the Towns of Clifton Park and Halfmoon and the City of Mechanicville in upstate New York, the department has a call response demographic of more than over 80 square miles and 70,000 residents. They are an authorized American Heart Association training center with the goal of creating a "HeartSafe" community.
Greene County EMS: Greene County Emergency Medical Systems, Inc. is a  not-for-profit corporation developed with support of the Greene County Rural Health Network dedicated to providing high-quality, reliable, advanced life support services to the residents and visitors of Greene County. With a broad variety of events and outreach programs, the Greene County EMS mission is to provide the highest level of exemplary pre-hospital clinical care to the community.
Malta-Stillwater EMS: The Malta Ambulance Corps is committed to being a leader in emergency medical services and providing its community with excellence in pre-hospital care. They achieve this through constant personnel training and diligent maintenance and upgrade of their EMS equipment. Malta Stillwater EMS was awarded the Gold Plus standard for excellence in STEMI response and care by the American Heart Association's Mission: Lifeline for 2020.
Mohawk Ambulance: Mohawk Ambulance Service is the largest privately owned ambulance service in upstate New York, providing Basic and Advanced Life Support Services to Albany, Schenectady, Rensselaer, and Saratoga Counties. With a team of more than 300 staff members, the organization partners with several local community agencies to host a variety of events throughout the year.
Town of Colonie EMS: What initially began as six independent volunteer EMS squads with one ambulance each, the department is now a highly coordinated emergency medical service. Colonie EMS is an advanced life support (ALS) service with a Paramedic responding to and assessing each patient.
Town of Guilderland EMS: Staffed with emergency medical technicians and paramedics, the Town of Guilderland EMS is a municipal ambulance service that provides pre-hospital medical care to the sick and injured patients in a coverage area of nearly 100 square miles, which include portions of the SUNY Albany Campus and part of the New York State Thruway. The EMS Department's NYS certified paramedics provide Advanced Life support (ALS) which consists of invasive techniques such as intravenous therapy, tracheal intubation, administration of medications, electrocardiography and transmission, medical control privileges and more.
Town of Windham Ambulance: The Town of Windham Ambulance team hosts many community events, including the Community of Windham Foundation's CPR classes, walk-in clinics, a community room, and more. 
Wilton EMS: With a mission that has always been to put people first, the Town of Windham Ambulance provides life-sustaining services to its surrounding communities. The force of 75 trained and skilled healthcare professionals is entirely mobile that responds to over 3,000 calls for emergency medical services each year.